Core Advisory Group: Meet The Team
Chris Smith: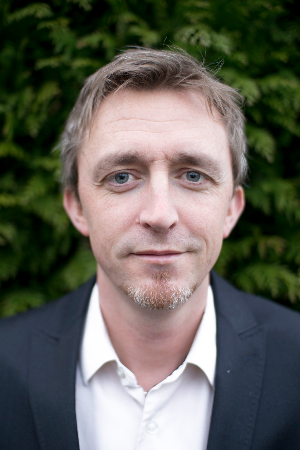 Chris is currently the Project Director for The New Futures Academy. He brings over 12 years of leadership experience in 16 – 19 FE Education and is currently a Subject Leader in Photography at Plymouth College of Art. He is also a qualified counsellor. Chris is highly experienced in delivering and managing education for young people; from mentoring and pastoral care to course design, assessment and moderation. During his career as an educator, Chris has been highly active in bringing sustainability and environmental awareness into FE (and HE) arts curricula; it is partly these activities that led him to design and initiate the New Futures Academy.
Chris is passionate about helping young people achieve their potential and cares very much about helping young people navigate their way through the challenging transition into adulthood whilst preparing for their futures. He also believes that all education (and personal development) ultimately should be informed by a deep, embodied and caring relationship with the natural world. His work for The Academy is also motivated by his belief that education is on the frontline of where the paradigm shift to ecological consciousness needs to happen.
Ben Jolly
Ben is the Director of Operations for Big Creative Training - a creative industry career training organisation based in London.
Ben has worked in creative industry education since 2000 having previously been a record label owner, event promoter, DJ and music journalist. Ben was part of the team that founded the free school known as Big Creative Academy which opened in East London in 2014 (www.bigcreative.education) and continues to play a role in the governance of the Academy. Ben is using this experience to advise the New Futures Academy team on all aspects of our free school application.
Ben's passion is to help young people access great careers and to live purposeful lives with integrity. Ben believes in the value of high quality vocational education, meaningful work placement, a broad enrichment and wellbeing curriculum as well as maths and English. These educational approaches are also an important part of what the New Futures Academy is proposing, and Ben has been able to input valuable insights and ideas on developing these parts of our vision.
Richard Wood
Richard started in the Arts in 1992 with a Fine Art degree and, after learning to be a Blacksmith, made hand forged goods and steel work.
Working in Education since 2002 and operating in various capacities of Technical demonstrator, Resource Manager, and Lecturer, Richard is Currently Interim Technical Manager at the Faculty of Arts and Humanities, University of Plymouth.
With a Master's Degree, Entrepreneurship in Creative Practices and brief research profile in Sustainable practices, Richard developed the Iron Arts project with short programmes including Urban Jetsam, Flat pack forging, and weekend sculpture projects for large groups.
Richard has worked with Devon Rural skills staff, The Old Kennels, Dartmoor Arts, Tavistock Steam Festival, Wessex Guild of Blacksmiths among many organisations, and is now helping to develop the National Network of Arts Technicians, which aims to promote lifelong careers in Technical Arts through Professional Registration, professional development, and research.
Richard will be helping us develop the 'Ecological Product Design and Making' aspects of our curriculum. He is also keen to develop ways in which these hand craft making processes can help students develop their creative thinking and resilience.
Chris Salisbury
Chris is advising us on the outdoor learning aspects of our the academy, and, with his WildWise team, will be contributing to our curricula.
Chris founded WildWise in 1999 after many years working as an education officer for Devon Wildlife Trust. With a background in the theatre, a training in therapy and a career in environmental education he uses every creative means at his disposal to encourage people to enjoy and value the natural world. He has worked with Ray Mears and John Rhyder, Joseph Cornell and Steve van Metre, amongst many others. He is a course facilitator at Schumacher College, where he also directs the Call of the Wild Foundation programme. He is also a professional storyteller aka 'Spindle Wayfarer', and is the founder and Artistic Director for the Westcountry Storytelling Festival. Chris is also trained as a Be the Change facilitator and offers symposiums for interested groups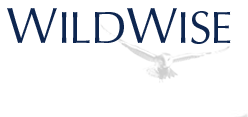 Jo Clark
Jo is a freelance Land-based Learning Facilitator and consultant. Jo is helping us develop the Land-based learning aspects of The New Futures Academy, as well as helping shape our experiential educational ethos. Jo is also currently developing and running Oxen Park, a 50 acre farm in the Teign valley, as a site for immersive residential educational experiences (On the Hill Camp), which will enable some rich learning opportunities for New Futures Academy students.
Jo also has some 9 years experience leading and developing the Land-based learning programmes at Embercombe - an internationally renowned centre for learning and sustainability, and11 years experience at teaching at Steiner Schools in Bristol and Devon, mostly as a Gardening Tutor, where he worked to integrate outdoor learning with the classroom based content of the curriculum. Jo also has a background in Street Theatre, Performance and Building, much of which he gained as a young man living in Andalusia, Spain.

Jo is passionately and actively committed to developing the theory and understanding of Land-based learning, with a focus on helping young people to develop 'embodied knowledge' through hands-on activities. Jo believes that effective learning is about developing 'connection and relationship' between individuals and the wider world.

Richard Foreshaw-Smith
Richard will be director of Marketing and Public Relations at the New Futures Academy. In the DFE application phase, Richard will help us establish an effective statement of need based on thorough market research & public consultation.
Specialisms: communications, marketing, PR, client services, social media, digital products, stakeholder management and engagement, market research
Richard has been a senior manager at a leading UK based marketing and organisational change consultancy for over seven years, specialising in the application of insight, co-creation and engagement. During that time, he has delivered strong client services for a wide range of public, private and not-for-profit organisations in education, health, finance, crime & disorder and transport & travel and property. Projects have included school and academy branding and design, teacher and school engagement, app and website development, social behaviour change, internal communications and staff engagement, systems and process redesign, pharmaceutical product launches, B2B and B2C marketing strategies, product and property sales, and public relations.
Kanada Elizabeth Gorla
Kanada is working with the academy to embed personal and interpersonal growth opportunities for our students across all aspects of our curricula.
Kanada has been a leadership and transformational change consultant, group process facilitator and executive coach / mentor since 1995. Her core work is developing leaders and change makers of all ages and walks of life, releasing the innate genius of individuals and teams, launching young adults powerfully into the world, and contributing wherever she can to the co-creation of human cultures 'worth coming home to'. Kanada is a Senior Associate at Embercombe, where she is a co-leader on several open programmes including The Journey, Catalyst, The Embrace and Speaking Out, and bespoke programmes like On Purpose.
In addition to her work with Embercombe, Kanada works with individuals and teams through her social business Shine. She leads mindfulness & nature connection retreats with Sharpham Trust; is a Preferred External Coach with University of Exeter; is an Associate Coach with Common Purpose Customised, an international charity developing leadership and engaged citizenship. Kanada serves on the Advisory Group of Huxham's Cross Farm, a land-based project & wellbeing centre in Dartington bringing together permaculture, biodynamic farming and process-oriented psychotherapy.

Mike Fairclough

Mike is the Headteacher of the internationally acclaimed West Rise Junior School in East Sussex. West Rise was named Times Educational Supplement Primary School of the Year in 2015 and has been widely celebrated in the Media and in numerous publications for it's many innovative teaching approaches and activities. With his staff, pupils and volunteers, Mike runs a farm attached to the school and manages over 120 acres of marshland, on which the children and staff are building a Bronze Age replica village. They also have a herd of Asian water buffalo and several British Black Bee Hives as well as Sheep, Goats and Chickens. These activities are an integral part of the West Rise educational experience which aims to help the children build 'grit and resilience' Mike is the Author of "Playing With Fire" Embracing Risk and Danger in Schools. Mike's innovative approaches to education have been very well received by Ofsted, The Health and Safety Executive and the Department for Education.
As a New Futures Academy Governor, Mike will draw on his expertise in educational leadership and his experience in how to make groundbreaking and progressive teaching practice work in the context of mainstream educational systems.